How Did Pythianism Start ??
Pythianism was started by Justus H. Rathbone in Washington D.C. on the 19th, of February in 1864 as a way to re-unite a war torn U.S. at the ending of the Civil War. It was designed to get a common bond between the North and the South.
Inspired by a play of friendship of Damon and Pythias, Justus Rathbone wrote our ritual following the guidelines of this friendship. The Knights Of Pythias was accepted and chartered by an Act of Congress of the United States and the rest is history.

Is Pythianism Involved In Politics ??

The Pythian Order is definitely not a political organization, it has no political agenda, and streamline politics is not permitted at a regular lodge meeting.

Pythianism tends to attract those who have a concern for people and sense of public responsibility and purpose. Therefore, those with political ties are treated equally as any dues paying member.

What Happens At The Meetings ??
The meetings are open to all members in good (dues paying) standing. Items are discussed of events being planned, sick and disstressed members or non members, the happenings in the community, functions and charities. There is always jovial conversation and everyone is encouraged to take part in the discussions.
These meetings are also to petition and ballot on new members, election of officers, installation of new officers. The installation of new officers may be an open meeting upon a dispensation by the Grand Chancellor of the Domain, so family members, friends and prospective members may attend to see what happens in our lodges.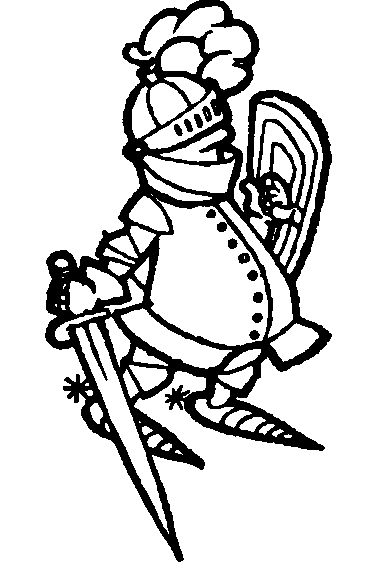 Is Pythianism Masonic ??
The Knights Of Pythias has no relation to the Masonic, Moose, Eagles, Elks, I.O.O.F. (Odd Fellows), or any other fraternal order. The Knights Of Pythias is a fraternal order all its own. As well, we have members of all orders mentioned join in our ranks. But the Knights Of Pythias has its very own identity.